Our product design, development process and manufacturing facility are certified and audited to ISO 13485 and ISO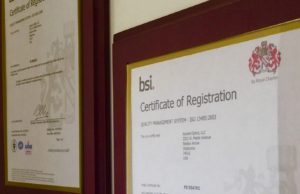 9001. This includes the design and development provision of ISO 13485.
ISO 13485 is an internationally recognized quality management standard for the design and production of medical devices. In addition to mandating process and product safety, this standard focuses on the key aspects of inspection and traceability, documentation, design process control, and risk management. It is important to note that ISO certification is not a one time exercise but an ongoing commitment. Our staff works to maintain this certification every single day.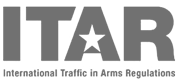 Access Optics: ITAR Registered and Compliant
Access Optics is ITAR registered and compliant, strictly adhering to the International Traffic in Arms Regulations (ITAR), U.S. government regulations controlling the manufacturing and exporting activities of defense-related products.
As an ITAR registered and compliant facility, Access Optics manufactures precision optical assemblies and optical components with secure confidentiality.
In addition to ISO 13485 and ISO 9001 and ITAR, we are a registered U.S. FDA manufacturer. We provide metrology data, material certificates, and documentation of specified performance parameters with all shipped product.